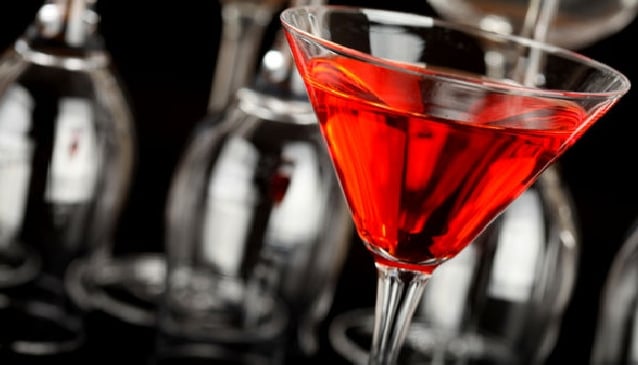 Flairing Around in the Whitsundays
Family Fun
Flair can be traced to the 19th century when John Thomas started setting whisky alight...
Check out the great video of Dan doing his thing below!
Dan Farr, professional cocktail flairer and probably the best barman in all of Australia and New Zealand is something of a local celebrity in the Whitsundays and his latest challenge is to represent both countries at the Asia Pacific Bar Pro Championships in Vietnam next month.
Beginning his bartending career in Airlie, where he is now duty manager of the Airlie Beach Hotel, flairing started out as nothing more than a fun competition between Dan and some friends but eventually became a career.
Dan now ranks top three in the entire world for cocktail flairing; at this point I should point out for those who don't know that flairing is when bartenders use cocktail shakers and other tools, coupled with some circus style skills, to make serving drinks a lot more exciting.
The history of bartenders competing on a professional level is fairly short; the 1980s saw a surge in bar entertainment and it is actually America's T.G.I Fridays that should be given credit for making ordering a drink that bit more captivating. Flair itself can be traced back to the 19th century when the legendary Jerry 'The Professor' Thomas, infamous mixologist, started setting whiskey alight and so a trend was born.
Farr has been professionally flairing for seven years and has won numerous competitions all over the world. His credentials are far too long to list but include 1st place in Australia's National Championship and he has represented Australia in Sky Vodka's Global Challenge.
Flairing may look fun, and it certainly is, but it is also plenty of hard work, practice and even takes a couple of injuries (Dan once broke his cheekbone flairing at a party), to get to the top of this tricky profession.
As well as competing, Dan is on hand to bartend private events and is guaranteed to bring a bit of fun to any night, with specialised shows to suit various occasions and more than a few tricks up his sleeve it is the perfect show. Dan is also keen to share his skills with the public and aspiring flairers everywhere by running classes and workshops open to anyone interested.
Flairing, or extreme bartending as it is sometimes known, is taken very seriously when it comes to competition time and Dan's upcoming battle is no exception. The contestants, who hail from across the globe, will be judged on every possible aspect of bartending. The expert judges will scrutinize difficulty, originality, how much spillage there is and entertainment value of the 'routines'.
Flairing is a worldwide party crowd pleaser and it's not hard to see why. Many professionals aim to make their displays of bartending as extreme as possible, from pyrotechnics to bar magic you can expect to see pretty much anything accompanying your next cocktail.