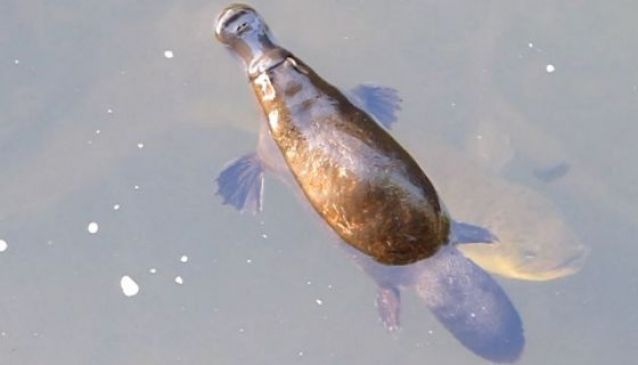 Family fun in the Mackay region 
Adventure
The mining city of Mackay, is not only rich in economy, but rich in adventure for the whole family.
The key to a fantastic family holiday is plenty of activities for everyone, whatever their age, and the area around Mackay has some excellent choices to keep everyone happy. There are endless sandy beaches and the living coral of the Great Barrier Reef, there is lush, tropical rainforest, wild national parks and man-made attractions; many of these are free.
Beside the Pioneer River, Mackay is a vibrant tropical city where you can stroll along the Pioneer Promenade boardwalk and watch the tide. There are places for art, places to eat, places for recreation and places to stay; there's enough to do for weeks on end, but here are just a few of the popular attractions to visit, as well as something which is coming soon.
As the name suggests, the Bluewater Lagoon is great watery family attraction. The three-tiered lagoon is popular with locals and visitors, and best of all it's free to enter! The lagoon is far more than just a place to swim and enjoy the water, there are barbeque areas, places to sit in the shade or the sun, there are places to buy snacks and changing facilities. It's a place where the whole family can relax and enjoy a day out being together.
Mackay Botanic Gardens
Just five kilometres from the city centre, Mackay Botanic Gardens is an interesting and informative day out, the perfect place to learn about the tropical flora and fauna of Mackay and the Whitsundays. Visit the Regional Forest, see rare and threatened species in the tropical Shade Garden, and wonder at the unique Coal Garden which traces the evolution of plants and the importance of coal. There are also over three kilometres of walking and cycling trails, wetland boardwalks, and an excellent café perched high above the wildlife filled lagoons, it's the perfect spot for bird watching.
Get the kids to keep their eyes peeled for the local wildlife which has made its home amongst the plants and vegetation, or let them enjoy the activities in the Small Explorers Program. Small Explorers is a fun and educational opportunity for toddlers and children from 18 months to 5 years old; older children can also get involved in a similar program called Plant ed. There's the Banyan Play Garden with its slides and climbing frame, they even have barbeque facilities specifically designed for family get togethers. The gardens always have something going on, but look out for their special events which focus on wildlife in the gardens, water features, leaf hunts and story telling under the shady trees.
The next attraction is not quite ready to launch, but keep your eyes peeled on the My Guide Whitsundays site, and dates will be announced. This is the Mackay Cable Park, and for families with older children this will defiantly be on the list of things to do.
The park will offer fun, entertainment and an unmatched opportunity to enjoy knee boarding, surfing, water skiing or wakeboarding. There will be a GoRide Linear Cable system, kite boarding, and paddle boarding. This will be a fantastic place to learn all the skills needed before getting out onto the ocean.
These are just a few things to do in the centre of Mackay, of course there are lots more. However, there are also some incredible, natural places to visit within easy reach of the city; some of the most popular are:
Australia's longest and oldest expanse of tropical and subtropical rainforest, Eungella National Park, is surrounded by mist-shrouded mountains west of Mackay. This is one of Queensland's most ecologically diverse parks with over 860 plant species and more than 250 species of birds and rare animals including the platypus, one of only two egg laying mammals in the world. A visit here will take you through open eucalypt forest, to places where you can enjoy a bush picnic under towering swamp mahoganies and red gums, or a chance to dip your ties in the meandering Broken River. The park has over 20km of walking trails, which range from easy trails of 30 minutes, to half day, and full day walks. There are picnic areas, and activities such as Forest Flying, where you have the opportunity to fly like a bird through the treetops.
Australia was built on the sugar cane industry, and the Sarina Sugar Shed is where visitors of all ages can get to explore a fully functional miniature sugar-processing mill and distillery. The only one in the whole of Australia.
See how sugar cane is transformed into granules, a process which involves harvesting, extraction, evaporation, boiling, and storage, all things that are required before you can enjoy using it. Things have remained virtually unchanged for the past 100 years, and after your tour, you'll be able to enjoy tasting a few sugary treats as well as having the opportunity to purchase homemade sweets, jams, and sugar cane juices.
Take a drive beyond the towns, past the sugar fields and the mountains to the beach, and an area known as the Hibiscus Coast. These isolated beaches, popular with tourist and locals, have gorgeous sand, clear water, picnic and barbecue areas, and are backed by the Cape Hillsborough National Park. The park has an information centre, and public toilets, there's also a range of walking trails which includes the Diversity Boardwalk, a path which meanders through melaleuca woodland, a mangrove community, open eucalypt forest and vine thicket.
With all these and many other attractions on Mackay's doorstep, there are plenty of things for the whole family to enjoy; whatever interests you, you'll find it here.