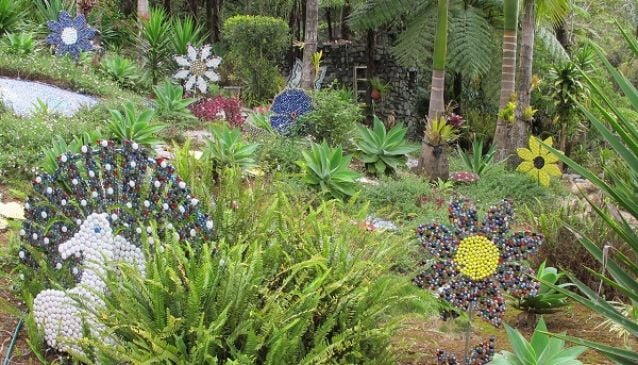 Eungella National Park – Land of the Clouds
Adventure
Eighty kilometres west of Mackay, are the misty mountains tops of Eungella National Park
Australia's longest and oldest expanse of tropical and subtropical rainforest. Isolated for thousands of years, this is one of Queensland's most ecologically diverse parks with over 860 plant species. Over time, the rainforest has grown and has become home to an over 250 species of birds which includes one of only five new bird species discovered in Australia in the past 50 years, the Eungella Honeyeater. But its not just birds that live here, the park is home to some amazing wildlife such as the Gastric Brooding Frog, the Orange-sided Skink, and rare platypus.
Much of the park is dissected by gorges, making it isolated and inaccessible, but parts are open to the public with walking trails and rest areas. You can visit open eucalypt forest, in the rocky north western part of the park; you can also enjoy a bush picnic under towering swamp mahoganies and red gums, and see the beautiful River She Oaks, which line the meandering Broken River - home to the platypus.
Wildlife
An incredible variety of wildlife lives amongst the park's magnificent trees, its creeks, and amongst its fallen logs and leaves; some species that live here are not found anywhere else in the world. For thousands of years, Eungella's rainforest has been cut off by areas of dry forest, meaning that the park's species which love its moist habitat have been unable to leave, and have evolved into the park's own distinct local wildlife.
Eungella National Park is unique. You can view turtles, eels and platypus at Broken River, or you can go bird watching in search of red-browed finches, blue faced honeyeaters and rainbow lorikeets. On the trails you may hear rustling from the ground, or maybe you'll see a flash of green feathers; these are the noisy Pittas, searching though the leaf litter for their next meal. Listen out for their call which sounds like 'walk to work', 'walk to work', a sound which carries easily across the rainforest. The forest also provides shelter for rare frogs. The secretive Eungella Tinker Frogs are very rarely seen, but you may hear their series of short harsh 'tinks' as they call to one another across the rocky creek. Two other endangered species of frog, the Eungella Day Frog and the Eungella gastric-brooding frog also make the park their home. But it's not just the daytime when you can see these incredible creatures, at night you can go spotlighting. This is when you will have the change to see tawny frogmouths, sugar gliders, greater gliders and Brushtail possums.
Walking
With over 20km of walking trails, Eungella National Park has a path for everyone, from easy trails of 30 minutes, to half day, and day walks, some of which form part of the Mackay Highlands Great Walk.
Don't Miss
In addition to all the wildlife and natural beauty of the park, there are opportunities to enjoy man made (or woman made) beauty, and to do something rather unusual.
The Hideaway café is unlike anywhere else you will have ever visited. As the name suggests, you can eat here whilst being accompanied by some stunning views, it's also a place where you can buy some extraordinary gifts, handmade by the owner Susanna. The whole place is pretty remarkable, and if you look around Susanna's incredible garden, you will find that it holds a few surprises. A word of caution however, Susanna is often described as eccentric and even thought to be quite rude, but if you can smile and take the owner with a pinch of salt, this is an amazing place to visit, " a must see" and If you are travelling with children, it is also advisable to keep them within your sight, as some of Susanna's surprises look like tasty treats, but unfortunately they're not. You can find the Hideaway Café outside Eungella Township on the way to Broken River.
Forest Flying is where you have the opportunity to soar like a bird through the treetops. Once you're kitted out in your harness, gravity will allow you to glide 25 meters above the ground to witness your surroundings from a whole new perspective. With minimal disruption to the forest around you, you will discover a whole new world as you dangle in midair; hear the native birds call, and perhaps see the areas colony of Fruit Bats whist they sleep.
Details: 1-2 hour guided tours operate daily, weather permitting, at 9am, 10:30am and 1pm. A full briefing will be given first.
Participants must have a minimum weight of 18 kg, and a maximum weight of 120 kg. There are no age restrictions or fitness requirements.
Long hair must be tied back
Clothing: Wear what you would for a bushwalk, shorts, t-shirt and closed shoes, hat
What to bring: A camera, you may also like to bring a bottle of water. All possessions including glasses will be safely secured with the help of your guide.
Cost: $60 per person
Non flyers $15
Credit cards are accepted with a $2 per person charge
Reservations: All places must be reserved as numbers are strictly limited.
This can be done by email to info@forestflying.com
by telephoning (07) 49583359 or by the contact page at http://www.forestflying.com/main.html
Eungella National Park - Getting there and getting around
From Proserpine:
Turn off the Bruce Highway 91 km south of Proserpine and drive 9 km to Marian. From here the park is 62 km away.
From Mackay:
Drive 80 km west of Mackay to the township of Eungella. At the top of the range, follow the road sweeping left to get to the park. Stop at Pine Grove, in the heart of Eungella township. Here you'll find parking, information and the beginning of the Pine Grove track; it's also the start of the Mackay Highlands Great Walk.
Accommodation
Fern Flat Camping Area is an area right next to the Broken River where platypus are often seen, it has 6 numbered grassy sites each suitable for up to four people. Access to the site is via the Broken River picnic area, 5km from Eungella township, although the picnic area is accessible by car, campers can only access the site on foot, 600 meters away.
Facilities: Hybrid campground toilet or use of the toilet facilities in the car park, information centre, kiosk, picnic tables and gas barbecues.
Essentials: bring all your own food and drinking water, strong rubbish bags, sunscreen, insect repellent, first-aid kit and a torch. Mobile phone coverage is not available; the nearest reception is at Sky Window day use area. Camping permits are required
Other accommodation
Motels and cabin accommodation can also be found in Eungella, Finch Hatton and Broken River.
Things to know before you go
Weather
The dry season in the park runs between June and August (winter). Daily temperatures average between 10°C and 20°C. From October to March, the park experiences heavy seasonal rains and temperatures range from 20°C to 30°C which creates high humidity.
Essentials to bring
Sufficient food and water
First aid kit
Fuel stove and fuel
Sturdy footwear
Protective clothing
Insect repellent
Staying safe
Always walk with someone else
Tell someone where you're going and when you're going to return, keep them informed if plans change
Observe safety signs
Always plan to finish the trails before dark
Don't get lost, stay on the tracks
Carry plenty of food and water
Take a first-aid kit
Wear strong boots or shoes
Wear comfortable clothing for both sun and rain
Carry a mobile phone and in an emergency call 000 or 112 if this doesn't work. (Mobile coverage is extremely limited, high points such as lookouts are the best places to call in an emergency)
Tourism information links
Useful Maps: Eungella National Park short walks map (PDF, 220K)* .
Eungella and Mackay Highlands map (PDF, 337K)*
http://www.eungella.com.au/Welcome_to_Eungella.pdf
Mackay Tourism information links
Useful Maps: Eungella National Park short walks map (PDF, 220K)* .
Eungella and Mackay Highlands map (PDF, 337K)*
http://www.eungella.com.au/Welcome_to_Eungella.pdf
Mackay Visitor Information Centre
The Mill, 320 Nebo Road, Mackay
(07) 4944 5888 or 1300 130 001
www.mackayregion.com
email info@mackayregion.comVisitor Information Centre
The Mill, 320 Nebo Road, Mackay
(07) 4944 5888 or 1300 130 001
www.mackayregion.com
email info@mackayregion.com